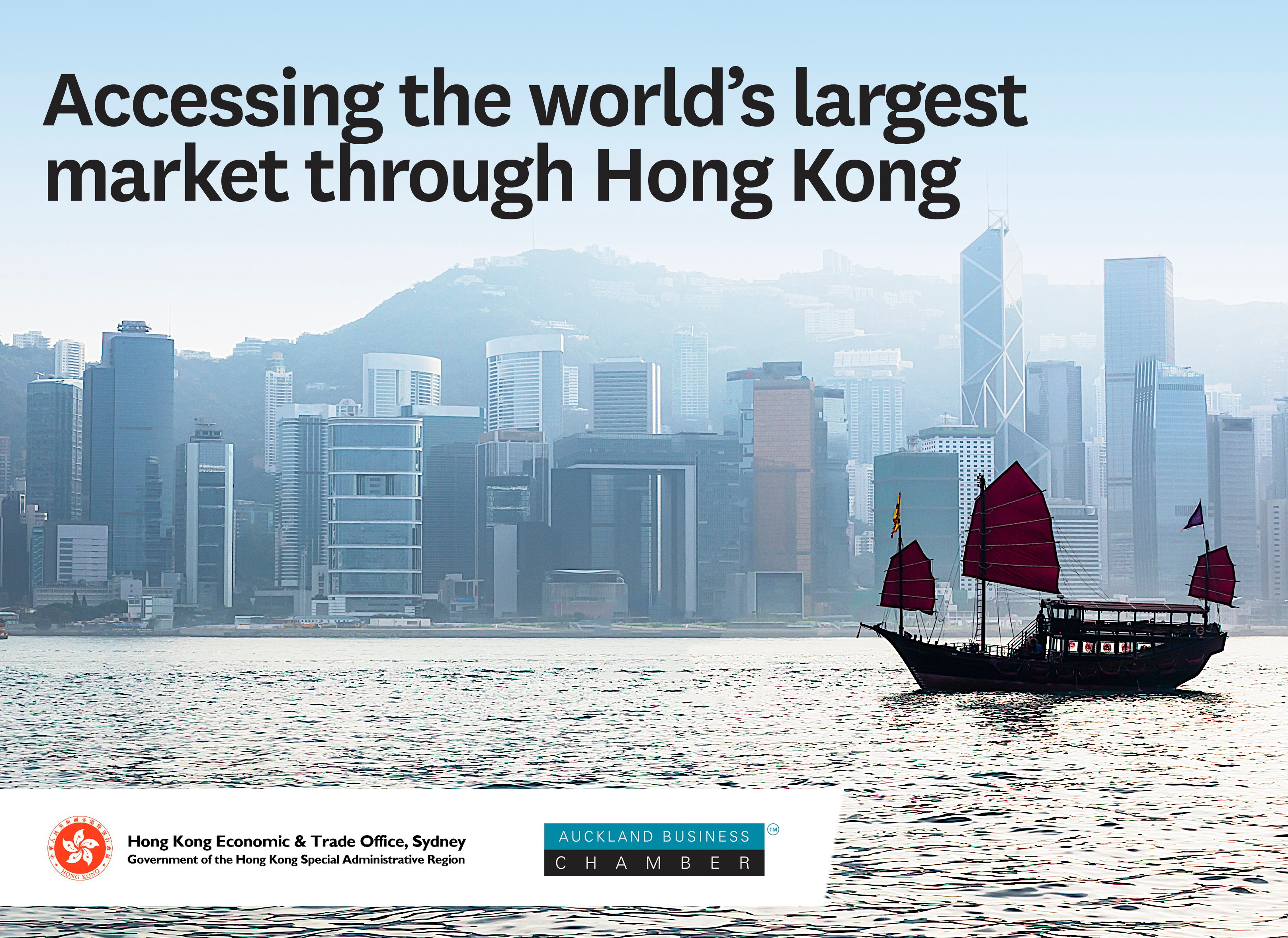 The Guangdong-Hong Kong-Macau Greater Bay Area is made up of a world-class cluster of nine major cities in Guangdong province plus the Special Administrative Regions (SARs) of Hong Kong and Macau. The region's 70 million consumers are relatively and increasingly wealthy. This is a large, prosperous and lucrative consumer market.
The Auckland Business Chamber recently hosted a very successful event sponsored by the Hong Kong Economic and Trade Office, Sydney (HKETO) promoting why Hong Kong and the surrounding Greater Bay Area presents unparalleled opportunities for New Zealand (and global) businesses wanting to trade with or invest in this region.

Development of the Greater Bay Area (GBA) is a major national initiative of China's Central Government. The area offers opportunities to the global community - in particular business, investors and professionals.

Hong Kong – the most open and international city within the GBA - is ideally set up to act as a facilitator and promoter to help New Zealand businesses tap into the region's opportunities. Hong Kong serves as the platform and obvious gateway for attracting foreign investment and trade into the GBA – as well as being a platform for mainland companies looking to go global.

Hong Kong comes with a high profile in the GBA as an international centre with world class professional services. Operating under the principles of 'one country, two systems', Hong Kong enjoys the dual advantages of being part of China, while maintaining an international role as a global hub for finance, business and logistics – with its own legal, tax and monetary systems and a globally competitive workforce. It is also only an hours travel from all the main GBA cities - another reason it represents the safest and most strategic entry point into this massive North Asia market.
China has a focus and objective for the Greater Bay Area to build its 11 cities into a world-class city cluster with global competitiveness.
Greater Bay Area = Hong Kong + Macau + 9 Pearl River Delta cities
Total population = 70 million
Total GDP = US$1.5 trillion = 12.4% of Mainland China's GDP (~ Australia/South Korea)
GDP per capita = US$21,760
A large, prosperous and lucrative consumer market (products & services)
Offer opportunities particularly for technology sectors and start-ups

The massive amount of resources being poured into the GBA at both a Central Government and regional organisation level provides more reasons for New Zealand and international businesses to be excited at the prospects of trade/investment with this region. The goal is to develop the GBA into a trade and investment hub for technology and innovation. Organisations assisting with this include the Hong Kong Trade Development Council (HKTDC), Invest Hong Kong (InvestHK) as well as more home-grown facilitators like New Zealand Trade and Enterprise. (NZTE)

HKTDC has a mission to assist small and medium-sized enterprises (SMEs) in doing business in Hong Kong/China and enhancing good trading relationships between Hong Kong and Australasia. HKTDC strategies and initiatives for the Greater Bay Area include:
MOUs with the 10 Greater Bay Area cities.
Organising overseas missions and exhibitions to explore investment opportunities and act as a gateway to Greater Bay Area markets.
Strengthen Hong Kong's role as Asia's innovation & technology marketplace
Providing support to start-up businesses
Invest Hong Kong - the Government department responsible for attracting and facilitating foreign direct investment - has a vision to strengthen Hong Kong's status as the leading international business location in Asia. It seeks to attract and retain foreign direct investment which is of strategic importance to the economic development of Hong Kong – and now the GBA. They work with overseas and Mainland entrepreneurs, SMEs and multinationals that wish to set up an office – or expand their existing business – in Hong Kong, offering free advice and services to support companies from the planning stage right through to the launch and expansion of their business. Its initiatives include implementing:
an innovation-driven development strategy and developing an internationally competitive innovation hub
a coordinated regional development strategy, leveraging the comparative advantages of different areas and strengthening policy coordination
a new system for an open economy (trade and investment rules) and accelerating international cooperation and competition
Invest Hong Kong anticipates that by 2022, the combined strength of the GBA will increase substantially, and the cooperation among Guangdong, Hong Kong and Macao will deepen, establishing the framework for a world-class city cluster that is vibrant and highly innovative.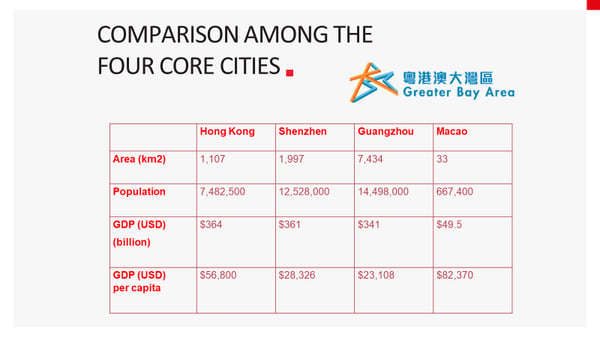 New Zealand businesses like Eat The Kiwi also shared their journey of expansion into China.

In the early days Eat the Kiwi started exporting food to Super Yachts and Luxury Hotels in the Pacific but then as they learnt how to provide small consolidated orders to hard to find locations, they decided on taking Eat the Kiwi to the world by hoisting a New Zealand flag.

They landed in Hong Kong in 2015. For the first two years, their carefully chosen, fresh New Zealand ingredients were only available to top restaurants and hotels, but they soon found out that people were eager to access naturally good food in their own homes too.

In recent years – with assistance from NZTE - they have expanded Eat The Kiwi Offices in Shanghai and Western Samoa and trebled their overseas based employees. Now they can start dipping their toe into the Greater Bay Area too.

Marketing considerations discussed at the event, such as the wide-range of cultural and behavioural factors to consider when approaching business and trade with China, highlighted even more the reason to adopt Hong Kong as the launching place and platform to do busineses with China.

The message was that China incorporates a wide range of different approaches to business and business practices. It was therefore important to know your market, your channels and your ways of doing business - and also importantly your technology. For example, for much of China WeChat is the dominant technology – even usurping email depending on the region, and generation, being communicated with.

The appeal of Hong Kong is that it offers familiarity for international companies navigating their business introduction into the region. Enjoy your journey.

For more promotional information about doing business with Hong Kong and the Greater Bay Are CLICK HERE