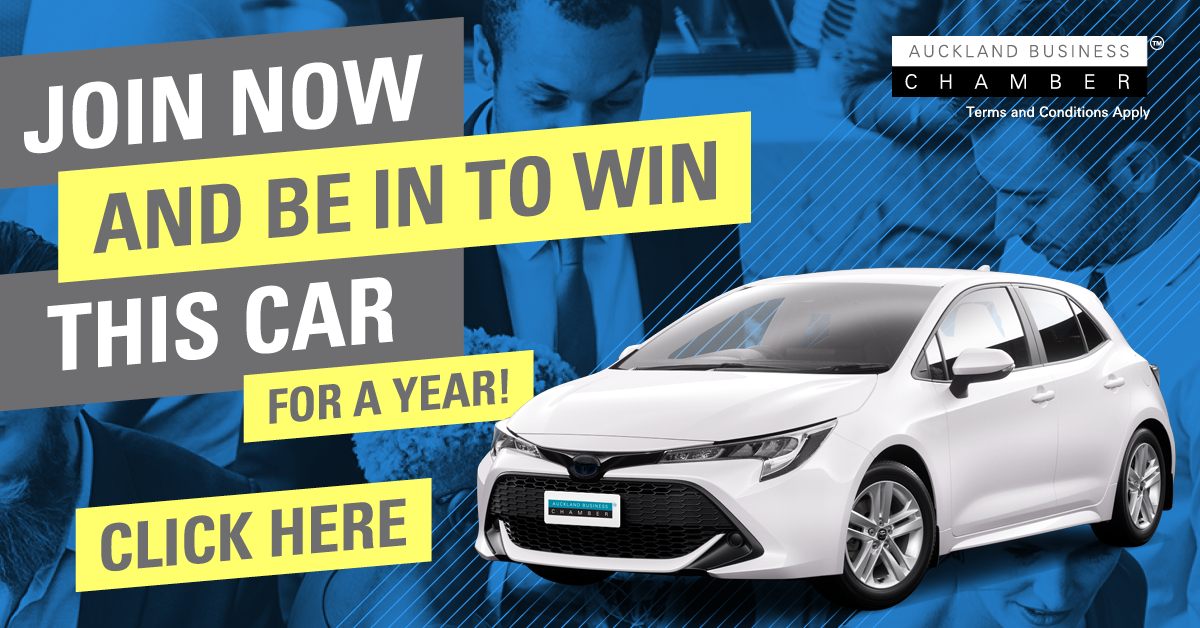 Are you looking at opportunities to grow your business? The Auckland Business Chamber is one of the most cost-effective ways to gain new clients, new customers, new suppliers and new support networks by mixing at our events with other businesses. Not only are our member businesses saving thousands of dollars a year through the buying privileges the Chamber has created with our retail partners, they are also enjoying the many efficiencies that come with the Chamber's free advice, resources and no-cost recruiting.
Whether you are a start-up or an established firm with a large payroll, joining the Auckland Business Chamber comes with a bunch of advantages. Haman Shahpari from Wahiki Ltd, a boutique ice cream business, agrees. "I went along to one of the Chamber's half-day strategy workshops recently, which was all about helping NZ businesses like ours get a handle on, and hopefully a foothold into, the Hong Kong and Asia markets," he says. "We're a young, establishing company and it was a really valuable experience getting introduced to experts telling us what's possible, as well as meeting other businesses who're already on that journey. Now I'm talking about doing business with one of them."
Wahiki Ltd is well on its way to expanding its reach and footprint, and the Chamber has been right alongside for the ride. They joined up with the Chamber a couple of years ago, making use of the international export documentation service the Chamber provides, and then last year won a People's Choice award in the Westpac Auckland Business Awards.
Finger on the market's pulse
For other members, the journey starts out a little differently, but proves just as rewarding. Quest Highbrook Hotel Apartments realised that in a tight labour market, the Auckland Business Chamber offered positive employment solutions for businesses across the Auckland region.
Owner Brendan Kelly has placed several candidates from the Chamber's very effective CadetMax work-readiness programme over the years – all at no cost to his South Auckland business. But that wasn't his main motivation.
"As a business we wanted to help out young people into entry level jobs for who opportunities like this don't come along easily," he explains. "I have to say that the young people that were presented to us, the skills they came prepared with and the follow-up support from the team at the Chamber was incredibly valuable in getting our candidates settled into our team and up and running."
Brendan is also a regular at the Chamber's Business Update event. "A way to keep my finger on the pulse," he adds, "about really topical economic and political trends that might affect how I do business."
Watching the bottom line
Other members say the savings they enjoy through the Chamber makes a big difference to their bottom line. Richard Thomas from west Auckland's Thomas Consultants says, "We're saving thousands of dollars every year through our Chamber-partnered accounts with retailers like OfficeMax, Z Energy and Mercury. It's a no brainer for us."
For the past 160 years the Auckland Business Chamber has been behind the success stories of many such businesses. As we like to say, one of the first things you learn in business is you just can't do it all on your own. Currently we are connecting and empowering more than 12,000 business owners and decision makers within the Auckland Chamber's network.
To be like these hundreds of other organisations that are saving their businesses money, making the right connections and benefitting from the fantastic services the Auckland Business Chamber offers – join the Auckland Business Chamber now.
The Auckland Business Chamber – delivering the best platform for your business to grow.
To see the membership options we offer click here.